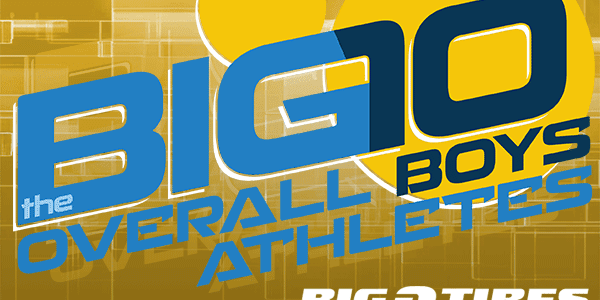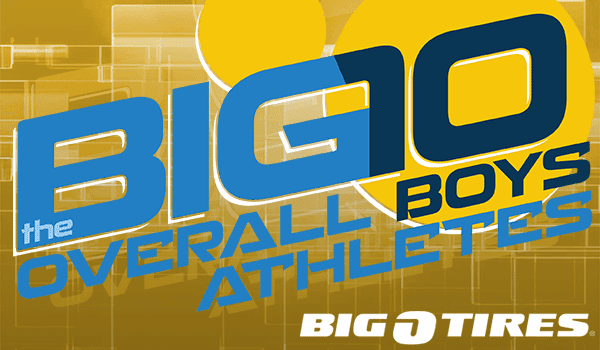 For The Magazine's 10th Anniversary Issue, SportStars Continued Its Big 10 Series With The Overall Boys Big 10 —NorCal's Best Male Athletes Of The...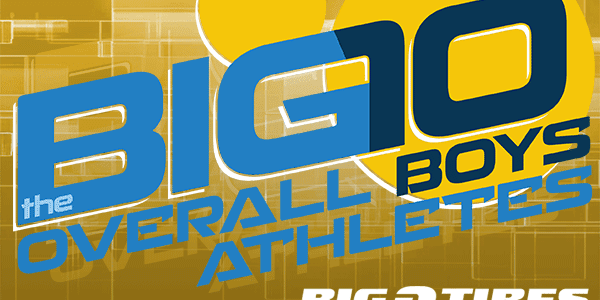 For The Magazine's 10th Anniversary Issue, SportStars Continued Its Big 10 Series With The Overall Boys Big 10 —NorCal's Best Male Athletes Of The Past Decade •
The Overall Boys Athlete Big 10 is an installation of the SportStars Big 10 Project: A 10-months-long anniversary project celebrating the magazine's 10-year anniversary in June 2020. We'll be releasing lists of the Top 10 players and teams of the SportStars Era from across several sports all the way through October. Big 10s that have already been released: Girls Volleyball Players, Girls Golfers, Girls Wrestling, Boys Wrestling, Boys Swimming, Girls Swimming and Overall Girls Athletes.
How do you begin to build a list of the best NorCal boys athletes of the past 10 years?
Well, the first step is knowing some folks aren't going to agree with you. Probably more than some.
We're OK with that, though. The bottom line is they're fun to build – once you get past the stress and anxiety of making the tough cuts. They're fun to read, and they're fun to argue about.
After tireless research, a fair amount of flip-flopping, and a full yellow legal pads of scribbled stats and fact, we settled on these 10 guys. We weighed high school and post-high school accomplishments rather equally. We know there are plenty others who could slot into one of these 10 spots, but it's also hard to look at this list and not say, "Daaaang, that's some talent."
_______________________________
#NEVERSTOP STAYING CONNECTED:
Follow SportStars on Twitter & Instagram | Like us on Facebook | Subscribe!
_______________________________ 
These 10 athletes left us in awe each time we watched them during their prep career. And plenty more in the time since.      
So here we go: The Overall Boys Athlete Big 10, listed alphabetically. 
Liam Anderson | Cross Country/Track | Redwood-Larkspur '19
Cracking this list as a distance runner was going to be hard. Unless of course one can make it look as effortless as Anderson. Anderson closed his high school career with a truly epic senior season. He won his second CIF State Div. III championship, though that was just a prelude to the Nike Cross Nationals in Portland where he set the 5K course record and became California's first champion in the event's 15-year history. His track & field career at Redwood included five North Coast Section titles, three in the 1,600 meters and two in the 3,200 meters. He claimed the CIF State Championship in the 1,600 as a junior. As a senior, he took second in the 3,200 and third in the 1,600. Anderson will begin his sophomore season at Stanford next fall.
Jake Browning | Football | Folsom '15
Cal-Hi Sports co-founder Mark Tennis, generally recognized as the state's authoritative high school sports historian, called Browning "definitely the greatest quarterback in state history, statistically." This is why: In his three-year Folsom career, Browning set or equaled national marks for career TDs (239) and single-season TDs (91) as well as the state mark for career yards (16,775). He threw for 10 TDs in his first ever varsity game in 2012. In his last varsity game, he threw for six TDs and rushed for one as Folsom completed a 16-0 season and won the CIF Division I State Bowl Championship. He's now a member of the Minnesota Vikings after setting numerous school records at Washington. Those marks included career yards (12,296, 4th-most in Pac-12 history) as well as season (43) and career (94, 6th in Pac-12 history) touchdown passes. He's one of only six Pac-12 players to account for 100 or more touchdowns (passing and rushing) during a career. He totaled 110. 
Jared Goff | Football/Baseball | Marin Catholic-Kentfield '13
Goff was a member of varsity teams across three different sports in his time at Marin Catholic. He played varsity basketball as a sophomore, and was part of NCS-champion baseball teams as both a sophomore and junior. (He went a combined 4-for-6 with 4 runs, a double and an RBI in two section finals). Goff was all-football his senior year and threw for 3,692 yards and 40 TD, rushed for 332 yards and 8 TD, and led the Wildcats to an NCS title and a CIF Div. III State Bowl appearance where he threw for 262 yards and contributed 5 total TD in a 38-35 loss. In three seasons at Cal he set 26 school records including career marks for passing yards (12,220), TD passes (96) and completions (977). As a junior he set Pac-12 single-season records with 4,719 passing yards and 43 TD passes. He was the No. 1 overall pick of the 2016 NFL Draft. The two-time Pro Bowler led the Rams to an NFC title and Super Bowl appearance in 2018.   
Aaron Gordon | Basketball | Archbishop Mitty-San Jose '13
The former Monarch is unquestionably the most dominant boys basketball player in the SportStars Era to date. He was a no-brainer for the Overall Boys Athlete Big 10. Gordon won a pair of CIF Division II State Basketball titles and was named Cal-Hi Sports Mr. State Basketball after his junior AND senior seasons. He became just the 10th player to win the award twice, and the first NorCal player since Jason Kidd (91-92). As a senior, Gordon averaged 21.6 points and 15.7 rebounds in leading Mitty to the CIF Open Div. final (a 50-45 loss to Mater Dei). In three state championship games, Gordon averaged 24.3 points and 20 rebounds. His Mitty totals of 2,386 points and 1,666 rebounds are both Central Coast Section records. He was named 2013 McDonald's All-American Game MVP (24 points, 8 reb.) before one season at Arizona where he was named First Team All-Pac12 and the Pac-12 Freshman of the Year. Gordon was selected 4th overall in the 2014 NBA Draft and has enjoyed a six-year career with the Orlando Magic. He's averaged 16 points and 7.6 rebounds over his last three seasons.  
Najee Harris | Football | Antioch '17
In three seasons as Antioch's starting running back, Harris rushed for 7,783 yards and 93 TD. He also added 84 two-point conversions. Alabama earned his commitment as a sophomore, he was named Mr. State Football as a junior and was the nation's No. 1 recruit before his senior year. As a junior he was named our NorCal Player of the Year after leading the Panthers to their first league title since 1984 and first undefeated regular season since 1977. That team's lone loss was a 55-54 instant-classic NCS semifinal loss to Foothill-Pleasanton. Harris rushed for 390 yards and scored 40 of his team's points that night. Alabama handed him the starting job in 2019 and he responded with 1,224 yards and 20 totals TDs (13 rush, 7 receiving). He was a second team All-SEC selection and is expected to be on preseason watch lists for several 2020 awards.
Ivan Rabb | Basketball | Bishop O'Dowd '15
For three straight years, Rabb ruled East Bay basketball. Cal-Hi Sports named him its State Sophomore of the Year in 2012-13, State Junior of the Year in 2013-14 and Mr. State Basketball after a 2014-15 senior year in which he averaged 24.5 points, 16.3 rebounds and 4.5 blocks over 32 games. That season he also led O'Dowd to its first CIF state title since 1981. The Dragons defeated Mater Dei-Santa Ana 65-64 in the Open Division final. He had 19 points and 21 rebounds that game, and sank the game-winning free throw with 0.8 seconds left in overtime. He was a McDonald's All-American and a unanimous regional player of the year amongst Bay Area media. After two All-Pac12 seasons at Cal, the last of which he averaged a double-double of 14.2 points and 10.5 rebounds, he was selected 17th overall in the 2017 NBA Draft.
Ryan "Rowdy" Tellez | Baseball | Elk Grove '13
Isolating one baseball player was seemingly the hardest task relating to this list. The number of big league and collegiate standouts spawned on NorCal diamonds in the past decade has been astounding. We ultimately landed on a current big leaguer, the Toronto Blue Jays designated hitter and first baseman. Tellez homered in his major league debut back in 2018. He ended up hitting .314 in 23 games that season, then returned as a regular in 2019 to hit 21 home runs, 19 doubles and collect 54 RBI. His high school numbers at Elk Grove are what put him over the top for us. In four varsity seasons, Tellez combined to hit .477 with 176 hits, 43 doubles, 27 home runs and 176 RBI. Yes, he averaged an RBI per hit. The Thundering Herd reached two SJS Div. I finals during his tenure, winning it all in his senior year.
Shaq Thompson | Football/Baseball/Track | Grant-Sacramento '12
For three straight seasons, Thompson starred for Grant on both sides of the ball. He entered his senior year ranked by Rivals.com as the No. 1 safety in the nation and No. 4 overall recruit — that was after a junior season in which he'd rushed for 1,882 yards and 25 TD. As a senior, his versatility was tested even more as injuries (including his own) led to the Pacers using him behind center. He still totaled 1,134 rushing yards (15 TD), amassed 57 tackles on defense and passed for just shy of 900 yards and 8 TD. In track, he won the Sac-Joaquin Section 200 meters as a sophomore and took third as junior. He played baseball as a senior, hitting .305 with 7 doubles, 5 triples and a home run in 59 at bats. He actually played a month of rookie league ball for the Boston Red Sox before attending Washington for football. His junior year with the Huskies he won the Paul Hornung Award for the nation's most versatile player (rushing for 456 yards with 81 tackles, 4 fumble recoveries and an interception). He was selected in the first round of the 2015 NFL Draft and has played six seasons for the Carolina Panthers. Thompson averaged 90 tackles and 3 sacks each of the past two years.
Luca Urlando | Swimming | McClatchy-Sacramento '20
SwimSwam.com ranks Urlando as the No. 2 overall senior recruit in the nation. Which means NorCal was robbed to see what he might have done in his final postseason with McClatchy. Instead he heads to the University of Georgia as the current national public school record holder in the 100 butterfly (45.88 seconds), which he set last year at the SJS Championships. He won five SJS titles across three events and owns the record for each. In addition to the 100 fly, he also holds the 200 IM and 100 backstroke marks. In June of 2019, Urlando broke Michael Phelps' 17-18 National Age Group Record in the 200-meter butterfly. The swim made Urlando the third-fastest American all-time in the event. Urlando did not attend any CIF meets, choosing to train for summer long course events.  
Nikko Villarreal | Wrestling | Gilroy '14
The Overall Boys Athlete Big 10 is Villarreal's second Big 10 list honor. He was naturally the first name we wrote down for the Boys Wrestling Big 10 in April. Villarreal is the only NorCal wrestler in the last decade to win three state championships. He is also only the fourth NorCal wrestler to ever accomplish that feat along with David Lee of Bella Vista-Fair Oaks '84, Louis Bland of Central Catholic-Modesto '08 and Jason Welch of Las Lomas-Walnut Creek '08. Villarreal was twice named the Dave Schultz Champion of Champions at the CIF tourney. He was also a four-time Central Coast Section champion and two-time Fargo All-American. Villarreal ended his senior campaign ranked No. 8 in the country and went on to wrestle three years at Arizona State.