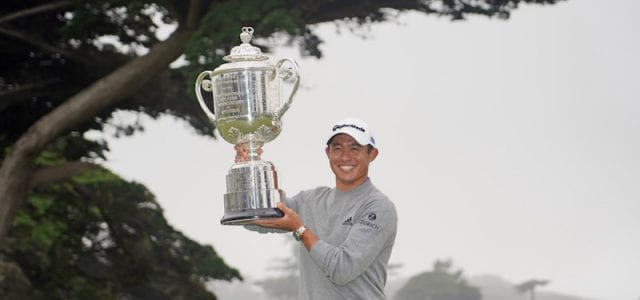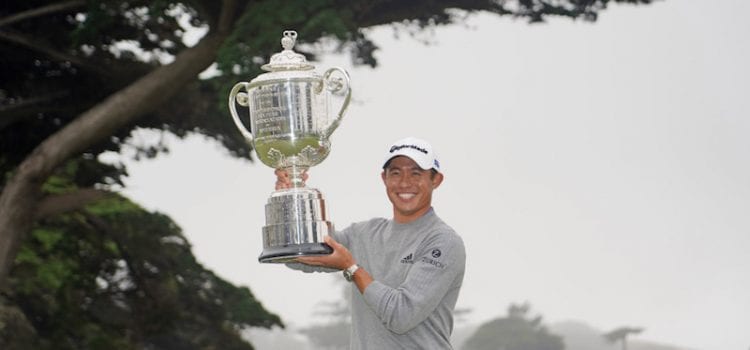 23 year old SoCal native, Collin Morikawa won his first major PGA tournament yesterday at San Francisco's Harding Park. The Cal graduate shot a...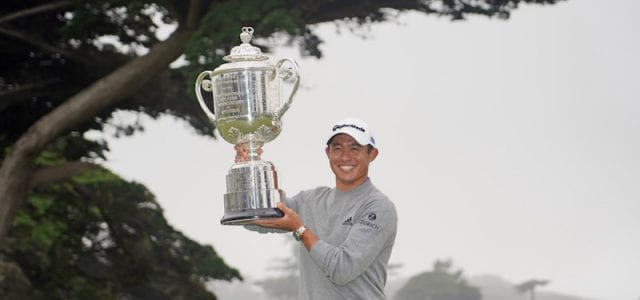 23 year old SoCal native, Collin Morikawa won his first major PGA tournament yesterday at San Francisco's Harding Park. The Cal graduate shot a closing round 64 to secure the 102nd Wannamaker Trophy. For his efforts, Morikawa took home $1.98-million share of the $11-million dollar purse. Morikawa attended La Cañada High School.
Collin Morikawa is not the only one making money in golf this summer. Golf in general seems to be up.
The First Tee of Contra Costa's Executive Director, Jamie Maddox said, "We have a good problem right now. We can't serve the demand we have. Not enough coaches to serve all the kids and we are having to turn kids away. We are looking for coaches, and that's a good thing!  I am doing 3 classes a week myself!"
_______________________________
"SportStars NOW" • Get the New APP in the Apple Store & Google Play
Get On The APP. Use #SPORTSTARSNOW
And Stay Connected. Twitter • Instagram | Like us on Facebook | Subscribe!
_______________________________
That sentiment was echoed by Paradise Valley and Rancho Solano Golf Course (Fairfield, CA) Director of Marketing, Julie Crow. According to Crow, "We are pleased with the turnout of our junior golf programs. Due to the popularity and filling all the camps, we hired additional golf pros to teach and added more camps as well."
Feature Photo Credit: Kyle Terada-USA TODAY Sports
The State of Golf
In its mid-year report, Youth On Course announced reaching significant milestones including one million rounds played, a 53% membership increase and program expansion to 37 states. From Aug. 10-14, the organization will celebrate #YOCWeek to reintroduce the organization through a rebranding launch and to raise awareness for their life-changing efforts.
The non-profit dedicated to opening doors, supporting dreams and transforming the lives of young people through opportunities on and off the golf course – has experienced a significant rise in members, reaching notable milestones. Of those million rounds completed by members, 184,418 have been played in the first two quarters of 2020 alone, a remarkable 77% increase year over year.
The organization offers its members access to play golf at more than 1,400 courses across the U.S. and Canada for $5 or less. Members also benefit from career opportunities through its caddie and internship program and college scholarships.
Committed to Golf, Youth
Committed to making the game more appealing, inclusive and accessible to nurture the next generation of lifelong players and lovers of the game, Youth on Course now helps 95,000 young people across North America succeed. This marks a 53% increase in membership compared to July of 2019. Adding eight new allied golf association partnerships, Youth on Course provides access to youth in 37 states and Canada.
"Whether it's more patience, problem solving or building relationships, we know the golf course is a safe space for young people to connect and grow," says Michael Lowe, vice president of programs for Youth on Course. "We're bridging the gaps for families at every income level by encouraging them to play together and take advantage of the benefits both on and off the course."
Youth on Course puts their members' lives on a different trajectory by providing off-course growth and learning experiences including paid internships, a scholarship program and caddying opportunities. In 2020, the organization awarded 19 members with scholarships to support their college dreams. More than 70% of scholarship recipients are minorities and over 42% of scholarships awarded in 2020 were to members set to be the first in their family to attend college. Since the inception of the scholarship program in 2008, 260 Youth on Course members have been awarded with scholarships totaling close to $2 million in financial support. The current scholarship retention rate is ninety-three percent.
Fueling the Golf Industry
Fueling the golf industry, Youth on Course subsidizes rounds for members. In addition it puts money back into the state organizations and courses. The organization's structure helps golf courses fill typically unused tee times. Courses also garner additional revenue with more than 40% of members playing with paying adults. The amount reimbursed back to participating courses has almost doubled in the past year. It's reached close to $400,000 this year alone and totaling nearly $8 million dating back to 2005.
From Aug. 10-14, Youth on Course will celebrate #YOCWeek to reintroduce the organization through a rebranding launch. Also it will raise awareness for their life-changing efforts. To follow along, visit Youth on Course's website and social channels throughout the week for updates.
About Youth on Course
The core purpose of Youth on Course is to help young people grow and succeed both on and off the course by providing opportunities to play, learn, grow, and build relationships through affordable, inclusive access to play. Members play thousands of courses for $5 or less. They also benefit from career opportunities through the caddie and internship program and receive college scholarships.
Headquartered in Pebble Beach, Youth on Course is a 501(c)3 organization. It began as the charitable arm of the Northern California Golf Association. Since 2006, more than one million rounds have been played by Youth on Course members. Also nearly $2 million have been awarded in college scholarships. Across North America, Youth on Course serves Alabama, Alaska, Arizona, California, Colorado, Connecticut, Delaware, Georgia, Idaho, Illinois, Iowa, Kansas, Kentucky, Maine, Maryland, Massachusetts, Michigan, Minnesota, Missouri, Montana, Nebraska, Nevada, New Hampshire, New Mexico, New York, North Carolina, North Dakota, Ohio, Oregon, Pennsylvania, South Carolina, South Dakota, Tennessee, Texas, Utah, Washington, Wisconsin and parts of Canada.