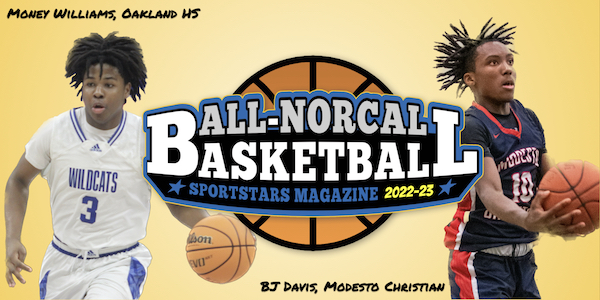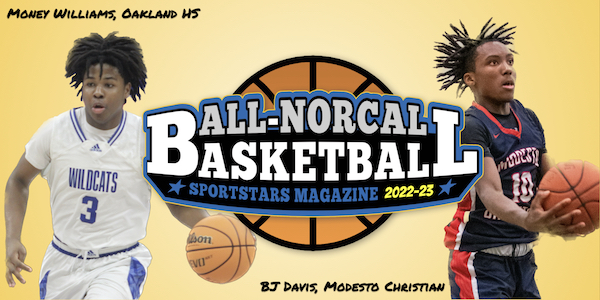 NorCal Player Of The Year Ryan Beasley Leads An East Bay Athletic League-Rich 2022-23 SportStars All-NorCal Boys Basketball Team • MORE SPORTSTARS POSTSEASON HONORS:...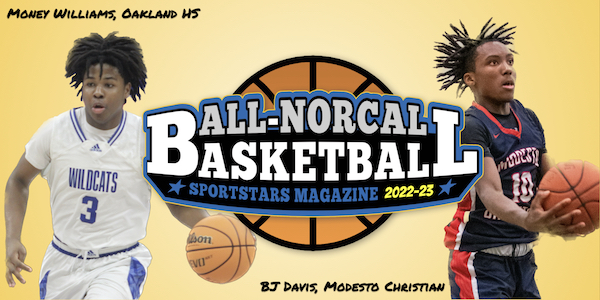 NorCal Player Of The Year Ryan Beasley Leads An East Bay Athletic League-Rich 2022-23 SportStars All-NorCal Boys Basketball Team •
All-NorCal Boys Basketball Team
FIRST TEAM
RYAN BEASLEY
Guard | Dougherty Valley-San Ramon | 5-11 Senior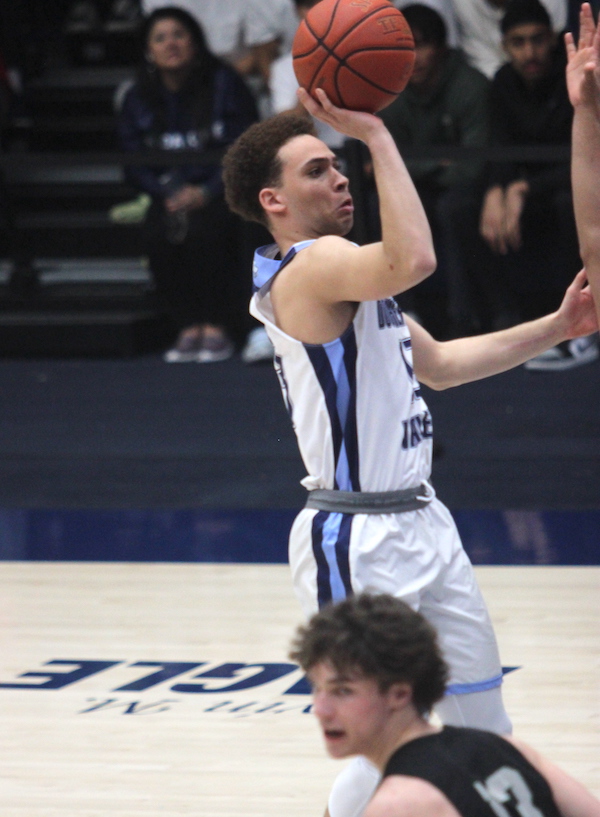 CRUNCHTIME 'CAT: Big moment. Big game. Big stage. Our choice for NorCal Player Of The Year was an absolute monster all season — but especially when the stakes were highest. The USF-bound point guard averaged 24.8 points, 6.8 rebounds, 2.1 assists and 1.8 steals per game. He shot 51 percent from the field for the NCS Open Div. champs.
BJ DAVIS
Guard | Modesto Christian | 6-1 Senior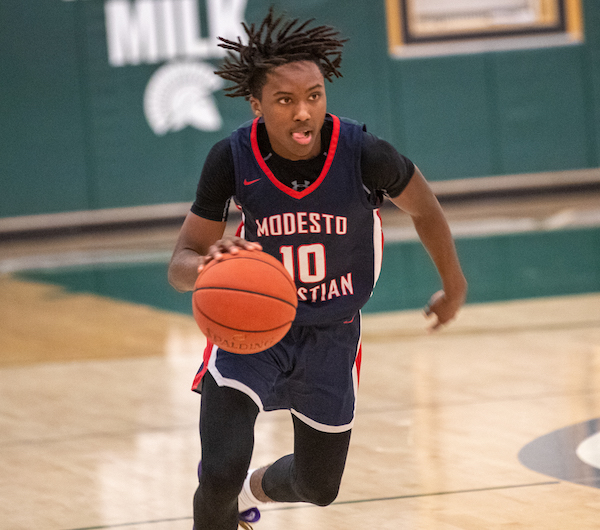 TWO-WAY TERROR: Davis has been on the short list of NorCal's best defensive players for multiple seasons. But after an early-season transfer exit by a leading scorer, the San Diego State-bound guard proved he could be the go-to guy at the opposite end of the floor as well. He averaged a team-best 18.3 points per game while adding 5.9 rebounds and 4.1 assists for the CIF NorCal Open Div. finalists.
ANDREW MCKEEVER
Center | Granada-Livermore | 7-0 Senior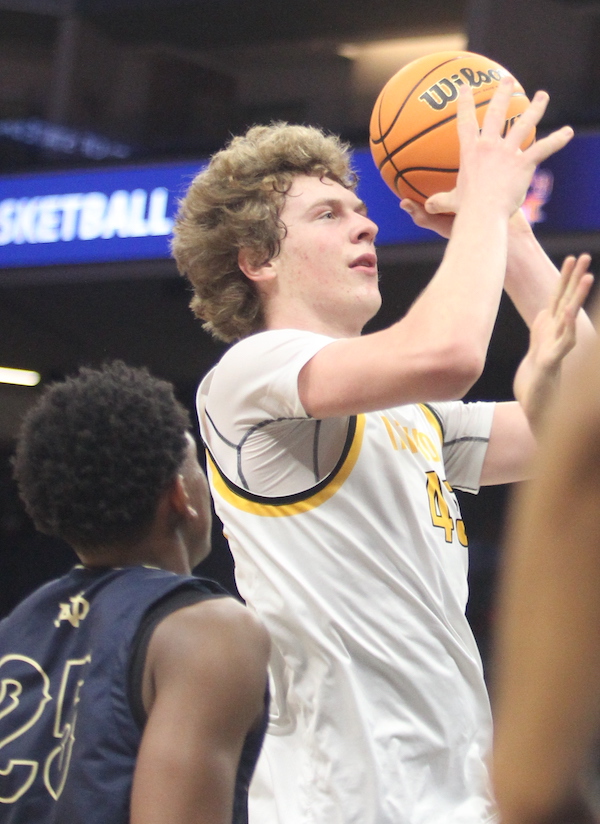 BIG TIME BIG: The Saint Mary's-bound center closed out a remarkable prep career by leading the Matadors program to its first ever state finals appearance. He had a 31-point, 16-rebound effort in a regional semifinal win over Riordan-S.F.
ANDREJ STOJAKOVIC
Wing | Jesuit-Carmichael | 6-7 Senior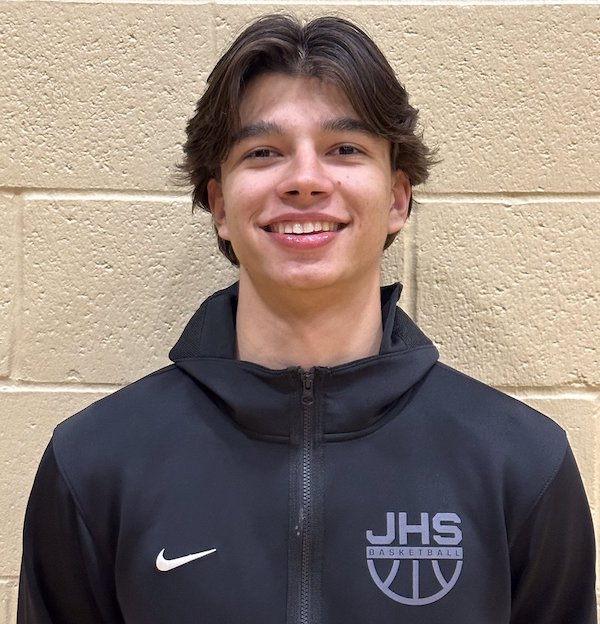 McDYNAMITE: The Stanford-bound talent with NBA All-Star blood became just the third player from the Greater Sacramento region to be named to the McDonald's All-American Game. Stojakovic was a threat to score wherever he was on the floor as he led the Marauders to a Sac-Joaquin Section Division I crown.
MONEY WILLIAMS
Wing | Oakland | 6-4 Senior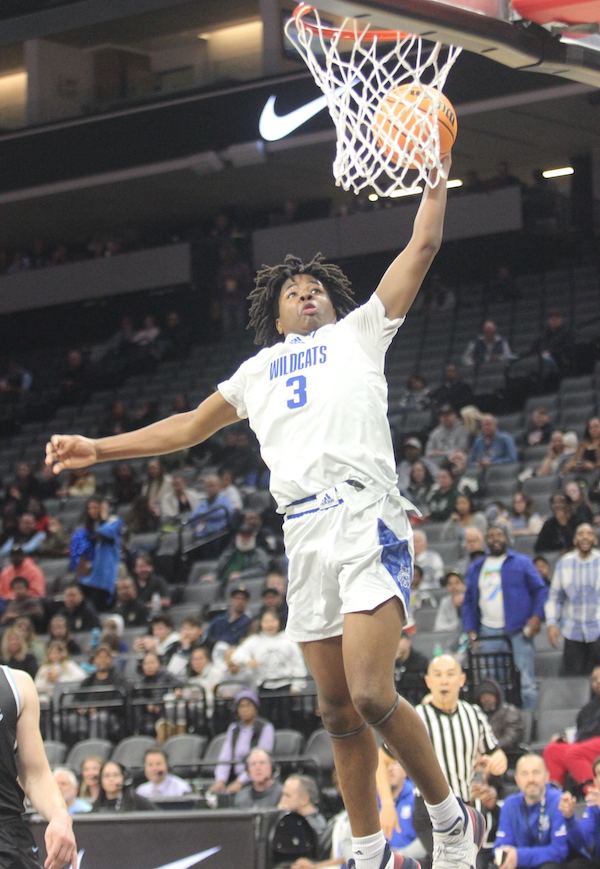 TOWN TALENT: There was plenty of talent throughout the roster, but Williams was the driving force behind the Wildcats' first ever CIF State Title. The Montana commit averaged 17.4 points, 5.9 rebounds and 2.4 assists on his way to being a first-team All-Oakland Athletic League selection. 
______________________
SECOND TEAM
COURTNEY ANDERSON JR
Guard | Dublin | 6-5 Senior
MR. CONSISTENT: Anderson will begin his Pac-12 career at Colorado after wrapping up his Gaels career with a second consecutive first-team All-East Bay Athletic League selection. His athleticism was on display nightly as he averaged 16.4 points and 3.5 rebounds per night.
ALEC BLAIR
Wing | De La Salle-Concord | 6-5 Sophomore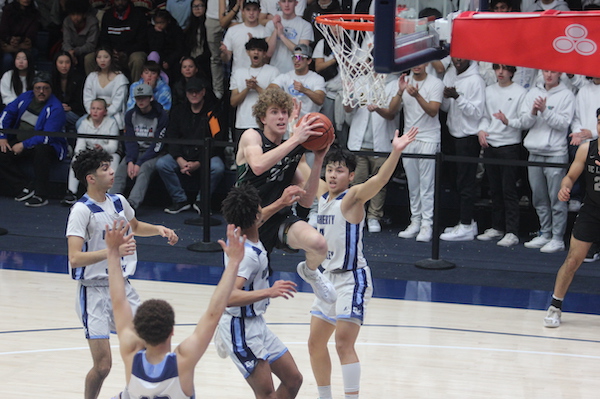 JUST GETTING STARTED: Blair is only halfway into what will be a four-year varsity career and he's already been named first-team All-EBAL twice. This year he earned the honor by averaging 16 points and five rebounds while shooting over 50 percent from the field. His defense often drew heavy praise as well.  
JOEY KENNEDY
Wing | University-S.F. | 6-6 Senior
DEVILS' DURACELL: A four-year varsity player and "point center" on the floor, Kennedy powered the Red Devils to a historically good season. He averaged 14 points, eight rebounds, four assists and two blocksfor a team that went 29-4 and won the NCS Div. IV title before being placed in the CIF Div. I regionals — where it upset Stojakovic's Jesuit team.
JALEN BROWN
Guard | Modesto Christian | 6-2  Senior
CLUTCH CRUSADER: After transferring from little-known Alvarez-Salinas to the defending NorCal Open Div. champion, Brown instantly proved he belonged. A first-team MaxPreps All-Sac-Joaquin Section selection, Brown scored double figures in every game but one (averaging 15.7). He dropped 28 in a playoff win over Inderkum-Sacramento and 19 with seven assists against Jesuit in the section final.
DEREK SANGSTER
Wing | Archbishop Mitty-San Jose | 6-7 Senior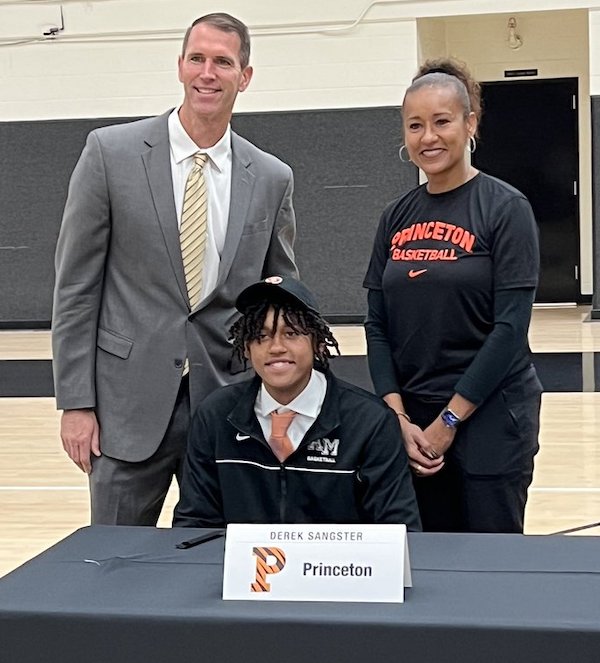 MAIN MONARCH: Sangster will be joining the NCAA Tournament Elite 8 darlings, Princeton, on the heels of a senior season in which he averaged 17.7 points and 8.8 rebounds and was named West Catholic Athletic League Player of the Year. Mitty went 22-6 and finished as NorCal's No. 4-ranked team.
______________________
THIRD TEAM
AARON CLAYTOR
Guard | Salesian-Richmond | 6-3 Junior
TOP OF THE ROCK: Claytor was the catalyst for a Pride team that went 26-9 and reached the NorCal Division I regional final. His averaged 7.4 points, 4.1 assists and 3.8 rebounds per game, and provided an impact that led to his being named Tri-County Athletic League Rock Division MVP.
SEAMUS DEELY
Wing | San Ramon Valley-Danville | 6-5 Junior
LEADER OF THE PACK: It was an historically good year in the EBAL, and Deely was front and center in lifting the Wolves to 26 wins and a trip to the NorCal Division I regional semifinals (where they lost to Claytor and Salesian). Deely averaged a little more than 10 points a game while also leading San Ramon Valley in both rebounds and assists.
JALEN GLENN
Wing | Inderkum-Sacramento | 6-4 Senior
TOP TIGER: Glenn opened his third and final varsity season by dropping 32 points, seven rebounds, three assists and three steals in a win over Weston Ranch-Stockton. He'd never look back. Glenn lands on the All-NorCal Boys Basketball team after averaging 15.8 points, 6.2 rebounds, 2.9 assists and 2.2 steals for a Tigers team that went 28-4 and finished in the Top 10 of our final NorCal rankings. 
LOGAN ROBESON
Wing | Campolindo-Moraga | 6-3 Senior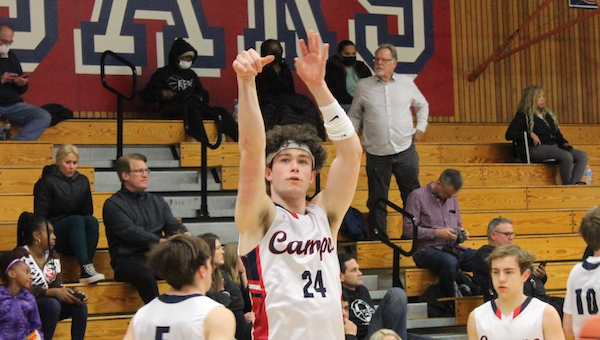 SHOE-FILLER: Following the graduation of now-Saint Mary's College star Aidan Mahaney, the Cougars had a vacancy when it came to a go-to guy on the floor. Robeson took the role and ran with it. He recently committed to the University of Hawaii after averaging 19 points, six rebounds and nearly three assists per night. 
CONNOR SEVILLA
Guard | Dougherty Valley-San Ramon | 6-0 Senior
NO SIDEKICK: He shared the backcourt with essentially the unanimous NorCal Player of the Year, but Sevilla commanded his own spotlight — and didn't need anyone else's in order to shine. The four-year varsity starter averaged just shy of 22 points per game and topped the 30 mark six different times (including a stretch of three straight games in early December).