Keegan Smith Takes Down Record at AAU Indoor Nationals
We've been following Keegan Smith for a few years now and he never disappoints.. His resume includes taking down yet another record at this years AAU Indoor Nationals.
At the AAU Indoor Nationals in Landover he set a new meet record in the 13-year old boys 3000 meter run with a time of 9:44.44.
Follow SportStars Magazine on Facebook and Instagram for more High School Sports exclusive coverage.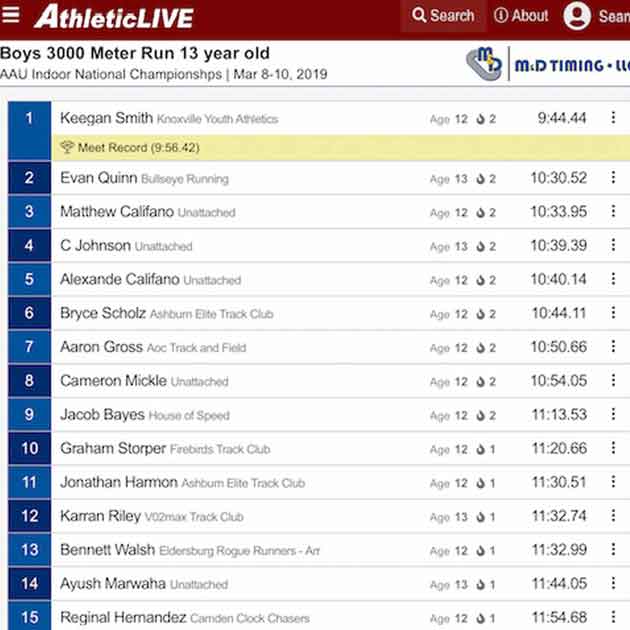 Get more track and field coverage [here].
, , , , ,