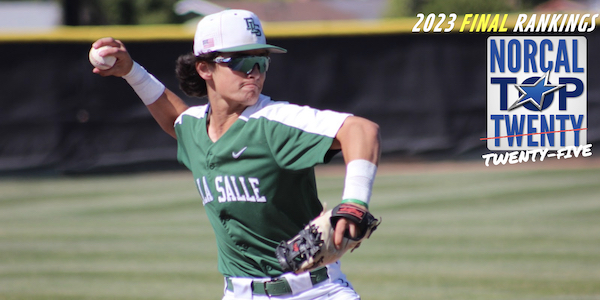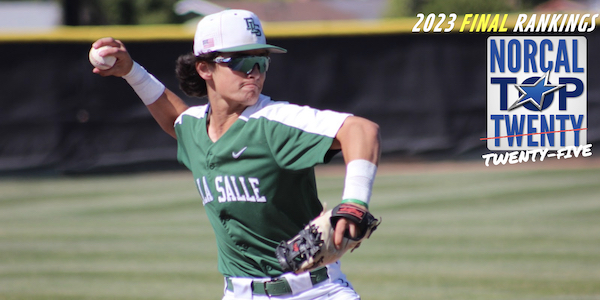 Comeback Win In The CIF Div. I Final Leads To De La Salle Grabbing No. 1 — Again — In Our Final NorCal Baseball...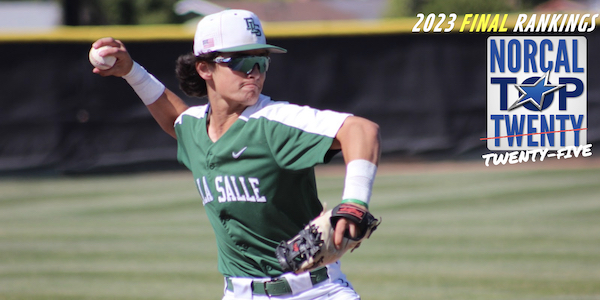 Comeback Win In The CIF Div. I Final Leads To De La Salle Grabbing No. 1 — Again — In Our Final NorCal Baseball Rankings •
PICTURED ABOVE: CIF Div. I NorCal Championship Game Hero, Hank Tripaldi, Of No. 1 De La Salle. (Chace Bryson photo)
Final NorCal Baseball Rankings. All records are through June 3.
1. (2) De La Salle-Concord (27-5)
Spartans followed almost exact same formula as they did to finish No. 1 a season ago: Won another North Coast Section Div. I title (now at 6 in a row) and then won a No. 1 vs. 2 CIF NorCal final to take over the top spot.
2. (1) Valley Christian-San Jose (31-4)
Championship loss to De La Salle snapped a 19-game winning streak for the Central Coast Section Div. I champs. Warriors had a +189 run differential!
3. (3) Cardinal Newman-Santa Rosa (28-2)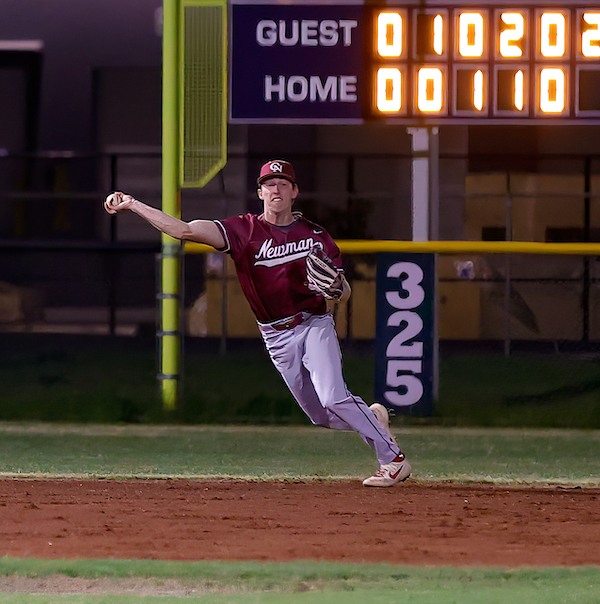 Cardinals opened the season 21-0. They shot inside the Top 3 after winning the NorCal Boras Classic, and finish there after winning the NCS Div. III crown and reaching NorCal Div. I semis.
4. (4) Franklin-Elk Grove (30-5)
Sac-Joaquin Section Div. I champions held a 16-game winning streak before their season ended in extra-innings thriller at De La Salle.
5. (5) Whitney-Rocklin (26-9)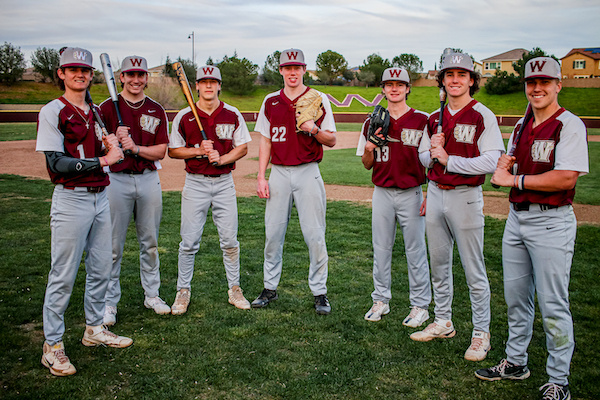 Living up to their preseason hype, the Wildcats were SJS Div. I runners-up with nonleague wins over two NorCal champs (De La Salle and No. 9 St. Ignatius).
_______________________________
CONNECT WITH US:
Follow SportStars on Twitter & Instagram | Like us on Facebook | Subscribe!
_______________________________
6. (6) Clayton Valley-Concord (22-7)
Of their seven losses, five came against teams ranked above them here. The Ugly Eagles finished as NCS Div. I runners-up to De La Salle.
7. (7) St. Mary's-Stockton (24-8)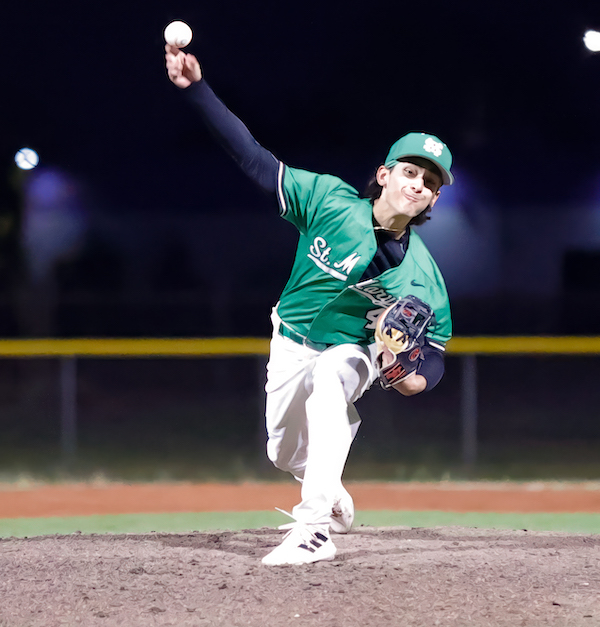 Rams lost SJS Div. I three-game series semifinal to Whitney in three games, or would've finished even higher. They also had Boras Tourney wins over Franklin and No. 8 Mitty.
8. (8) Archbishop Mitty-San Jose (21-8)
The first of three West Catholic Athletic League teams that round out the Top 10, the Monarchs took second in league and were unbeaten against next two teams on this list.
9. (9) St. Ignatius-S.F. (20-12)
This team was just 13-11 after a loss to Mitty on May 2. The Wildcats then closed by winning 7 of 8 and claiming their first NorCal title in Div. II.
10. (12) Bellarmine-San Jose (21-13-1)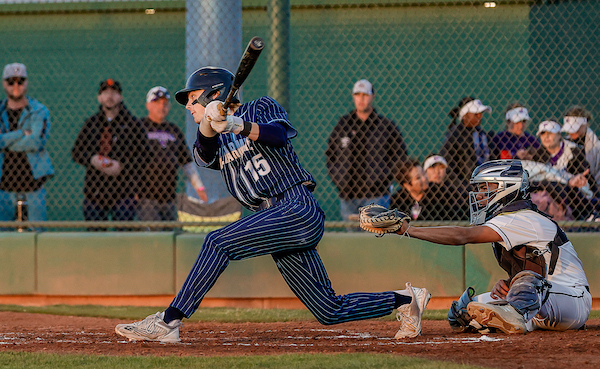 Bells claimed the CCS Div. II championship and reached NorCal semis of the same division before falling to St. Ignatius; Also had nonleague wins over Franklin and Clayton Valley.
11. (10) San Ramon Valley-Danville (20-10)
Though they finished behind No. 13 Amador Valley and No. 16 Granada in the East Bay Athletic League standings, they were a combined 4-0 against both.
12. (11) Lincoln-Stockton (23-9)
Three of the Trojans' nine losses were to section champions, two more were to No. 7 St. Mary's. Lincoln never lost more than two in a row.
13. (13) Amador Valley-Pleasanton (18-6)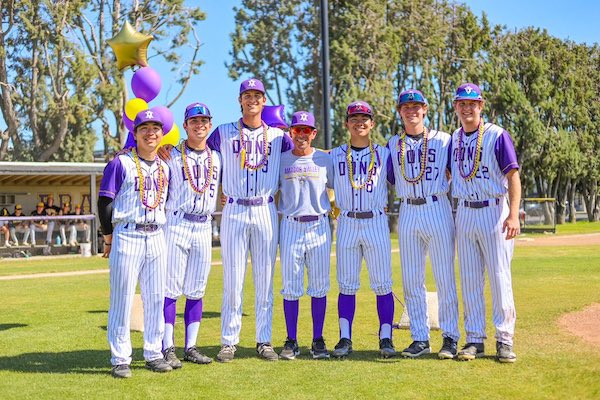 Dons were the surprise of the first half of the season, starting 13-2 after winning just six games in 2022. Both postseason losses were extra-inning defeats.
14. (14) Hollister (23-8)
CCS Div. I runners-up had their season end in a 5-4 loss to Franklin in NorCal opening round. It was one of five one-run losses for the Haybalers
15. (16) St. Francis-Mountain View (16-13)
Don't let the record fool you, the Lancers had several big wins in 2023 — which included being the only team to beat De La Salle twice.
16. (18) Oak Ridge-El Dorado Hills (15-13-1)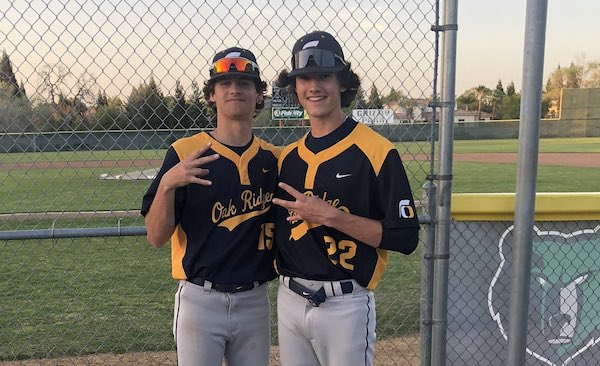 The Trojans' strength of schedule, and subsequent nonleague wins, led to their slight rise in the final rankings. They beat Bellarmine, Franklin, Mitty and Whitney at different points in the season.
17. (15) Granada-Livermore (20-8)
The Matadors ousted De La Salle from the EBAL playoffs, but couldn't use it to ignite an NCS run.
18. (17) Serra-San Mateo (16-12)
Yes, we'd put the sixth-place WCAL squad up against pretty much anyone on this list and they'd have a 50-50 shot. They were 10-4 against non-WCAL opponents.
19. (19) Los Gatos (20-8)
Wins over St. Ignatius, Hollister, and 20-win Aptos were all reasons for Los Gatos staying inside Top 20.
20. (NR) Casa Grande-Petaluma (25-6)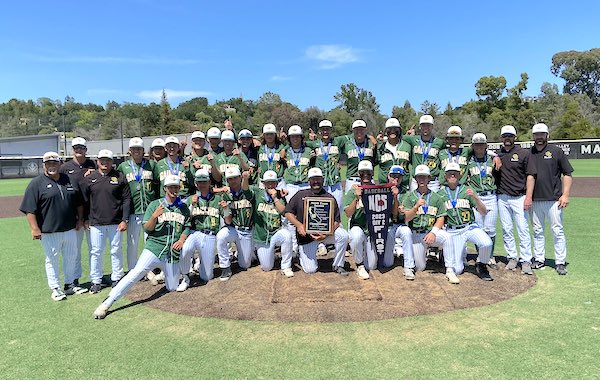 Gauchos lost just once in all of May en route to a NorCal Div. II finals appearance on June 3; Run to final included wins over No. 22 Live Oak, No. 24 Pleasant Valley-Chico.
21. (NR) Dublin (16-9)
Senior-led roster was a threat to win each time it took the field. Gaels logged EBAL wins over San Ramon Valley, Amador Valley and even De La Salle.
22. (20) Live Oak (18-11)
Acorns may have delivered the biggest upset of the CCS playoffs with their Division I opening-round win over Mitty.
23. (NR) Woodcreek-Roseville (22-10-1)
Capital Valley Conference champions played an absolutely grueling schedule that featured losses to De La Salle, Franklin, Whitney and Mitty; Also played No. 16 Oak Ridge to an 11-inning tie (3-3).
24. (NR) Central Catholic-Modesto (24-8-1)
Won a very competitive Valley Oak League before storming their way to Div. IV titles in both SJS and NorCal regionals.
25. (NR) Pleasant Valley-Chico (22-4)
Northern Section champs blanked 27-win Rio Americano-Sacramento to open Div. II regionals, and trailed Casa Grande by just one heading into seventh inning of semifinal matchup (lost 9-6).