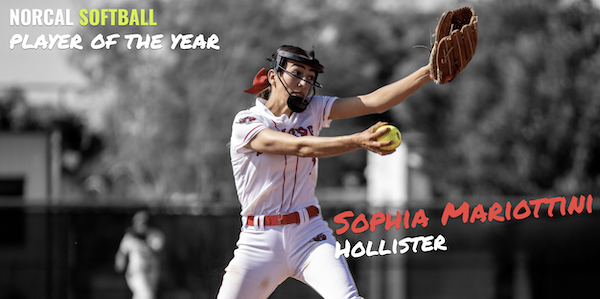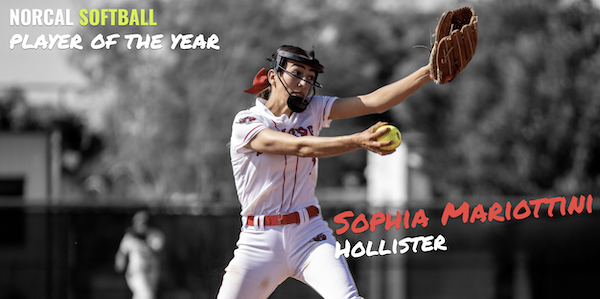 FOUND STRENGTH: Sophia Mariottini Pushed Herself To Become A Lockdown Pitcher, Dependable Bat For NorCal & State's Top Team • PHOTOS: Larry Kauk /...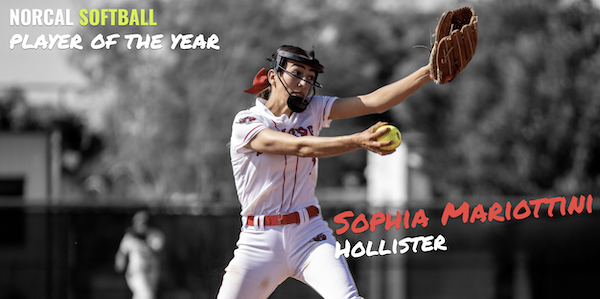 FOUND STRENGTH: Sophia Mariottini Pushed Herself To Become A Lockdown Pitcher, Dependable Bat For NorCal & State's Top Team •
For the Hollister softball team and Sophia Mariottini, expectations for the 2023 season were modest at best. 
There were only a handful of returning seniors from an 18-win team in 2022, and one of those seniors — Mariottini — wasn't particularly bursting with confidence to open the season.
"I came into the season really weak," Mariottini said. "Mentally not strong, physically not strong. I hadn't been pitching much. I wasn't having great travel seasons."
But as the team slowly began coming together and bonding during the early weeks of practice, Mariottini decided she owed it to her teammates to be the best pitcher she could be. As it turns out, that version of Mariottini is pretty darn good.
Which made Hollister better than good. It made them champions.
"Coming into this, I looked around at my teammates, and they're my sisters. I had to work for them," Mariottini said. "So I really worked hard. I knew they were going to do everything to back me up. We had mutual trust in each other, and I knew this was my last season and I was the senior pitcher this year.
"I knew I had to come through for everyone. So I definitely tried to work really hard for my teammates."
Mariottini won't ever be mistaken for a power arm that racks up big strikeout totals, but she was the winning pitcher in all 30 wins for the Haybalers this season. And her playoff dominance — while being matched against some of NorCal's best teams — was more than noteworthy.
She allowed just three earned runs over six playoff games and tossed shutouts in three of her last four starts. That included 16 innings of shutout softball against the team that spent the most weeks of 2023 atop of our NorCal Top 20 Rankings, St. Francis-Mountain View.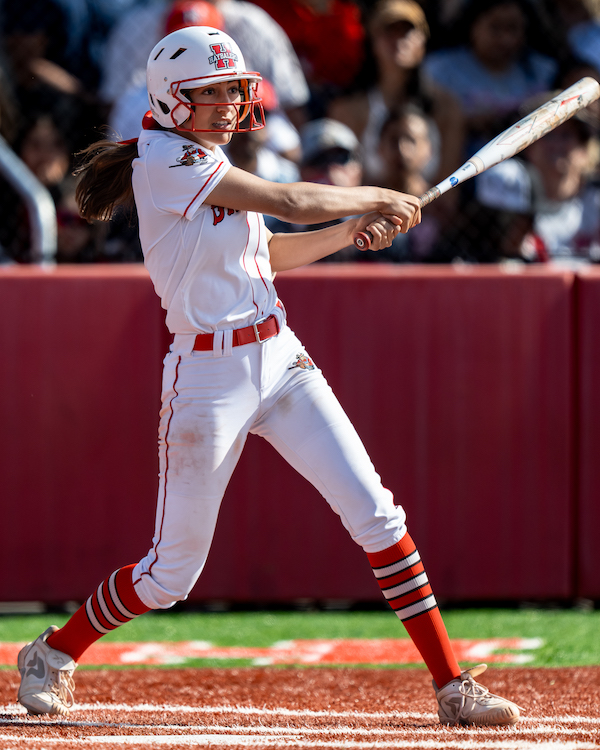 The senior tossed seven scoreless innings in a 4-0 Central Coast Section Open Division championship victory, and then backed it up with nine scoreless innings in the CIF Div. I NorCal final. Mariottini finished the season with a 30-2 record, a 1.59 ERA and just 28 walks in 171.1 innings pitched.
_______________________________
CONNECT WITH US:
Follow SportStars on Twitter & Instagram | Like us on Facebook | Subscribe!
_______________________________
St. Francis junior Shannon Keighran paid Mariottini the ultimate compliment after the Lancers' 4-0 CCS finals loss to the Haybalers.
"We knew what she was throwing, we just couldn't get our barrel on top of it," Keighran told the San Jose Mercury News.
Opponents hit just .188 off of Mariottini for the season.
Mariottini was a regular offensive contributor as well. Which was a key factor in her earning SportStars NorCal Player of the Year honors over some other candidates from championship teams.
She hit .414 with 29 hits in 70 at bats. She had eight doubles, two triples and two home runs. Mariottini hit safely in all but one playoff game and also drove in two of the team's three runs in a NorCal semifinal win over Whitney-Rocklin.
Mariottini is now set to start a new career at NCAA Division II Molloy University in Long Island, New York.
"I don't really know what to expect, but I'm really excited to play for them," the pitcher said. "It's just something new for me and I can't wait to start that journey."
We have a feeling she'll be doing so with a lot more confidence.