MLB Draft 2020: Seven NorCal Natives Selected, Two Stay In Bay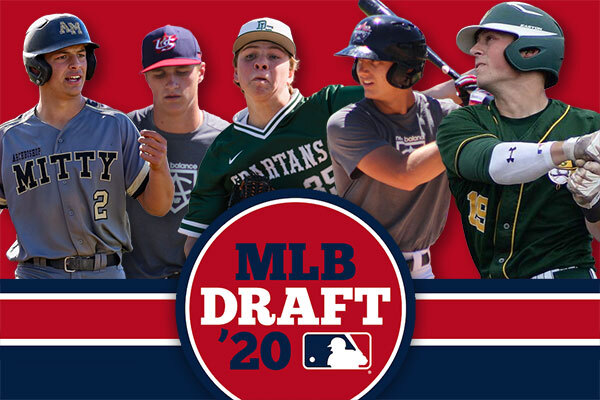 Detroit Tigers Take Former Casa Grande High Slugger Spencer Torkelson No. 1 Overall As Seven Former NorCal Standouts Are Chosen In Five-Round MLB Draft •
The two-day 2020 MLB Draft started with a bang for local fans as Case Grande-Petaluma's Spencer Torkelson was drafted first overall by the Detroit Tigers on June 11.
The Arizona State first baseman was described by MLB.com as 'a transcendent offensive player' who will probably play third base.
_______________________________
#NEVERSTOP STAYING CONNECTED:
Follow SportStars on Twitter & Instagram | Like us on Facebook | Subscribe!
_______________________________ 
Two more local players were drafted in the first round as the Boston Red Sox picked Archbishop Mitty-San Jose's Nick Yorke (2B) 17th overall and the Oakland A's took Turlock's Tyler Soderstrom (C/3B) with the 26th pick. Yorke and Soderstrom were both teammates at the 2019 Area Code Games last summer.
The third round saw three more locals come off as the board as the Pittsburgh Pirates took Serra-San Mateo's Nick Garcia (RHP) out of Chapman University. The San Francisco Giants selected SportStars' 2019 NorCal Pitcher of the Year, De La Salle's Kyle Harrison (LHP) six picks later. Ten picks after Harrison, Cleveland took former St. Francis-Mountain View star Petey Halpin (OF). Halpin was with the Lancers through his junior year, but transferred to SoCal's Mira Costa High prior to the 2019-20 school year. 
In the fourth round, the Tampa Bay Rays took San Lorenzo Valley-Felton's Tanner Murray. Murray has been playing shortstop at UC Davis the past three seasons.
With minor league baseball looking increasingly less likely for 2019, the players who end up signing may not see a field until the Arizona Fall League (if it happens), or spring training 2021.