SportStars NorCal Wrestling Team Rankings | Dec. 24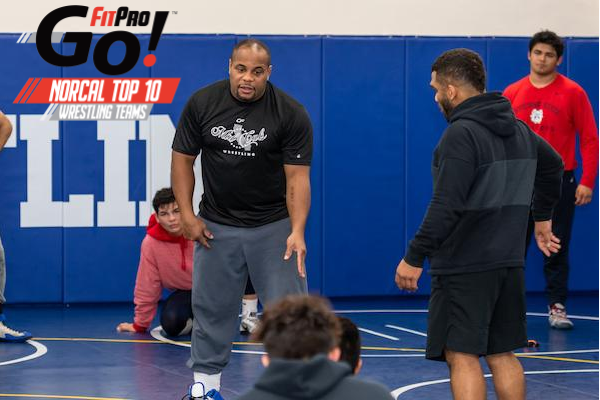 Gilroy Leads The Pack, But It's Not A Runaway As Vacaville, Pitman, Del Oro And Oakdale All Trail By Narrow Margins •
All season, SportStars will align the best wrestlers of each weight class, and the top teams in Northern California into lists of the 10 or 15 best. We will start with 10 as new stars begin to emerge. Our NorCal Wrestling Team Rankings go hand-in-hand with our weight-by-weight wrestler rankings.
This year, our the team rankings are calculated by the cumulative "power points" of each ranked individual, with 10 points awarded to the top wrestler in each weight and one point given to the wrestler at No. 10.
Only one wrestler can earn "power points" in each bracket, but we will rank multiple wrestlers from the same team, if necessary.
NorCal Wrestling Team Rankings 
1. (1) Gilroy (7 ranked, 66 power points
(-1)

)

The Mustangs are two-time CIF State Championship runner-ups to Buchanan. While the team graduated four of seven state place-winners, Gilroy welcomes Oakdale transfer Henry Porter (NorCal No. 1 at 132), Monte Vista Christian-Watsonville transfer Amit Klair (not yet ranked at 113) and accomplished freshman Clarence Moore (No. 2 at 106). More big time talent is likely to emerge here for coach, former Olympian and former UFC champion Daniel Cormier (pictured above, Doug Stringer photo). Gilroy was tough at the Reno Tournament of Champions without a full lineup, placing sixth.
2. (2) Vacaville (7-53 
(+3)

)

Vacaville has a good senior class and a terrific batch of sophomores. We slipped wrestlers into Coach Clint Birch's projected postseason brackets and see a contender for a high state medal in NorCal No. 1 Isaiah Medina (106). Expect big things from Erik Almarinez (No. 4 at 126), who saw his season end short with an injury last year. Eric Hayward (220) and Chris Island (285) are big tournament scorers after swapping weight classes from last season. The Bulldogs have shined in early tournament and dual meet action.

_______________________________
CONNECT WITH US:
Follow SportStars on Twitter & Instagram | Like us on Facebook | Subscribe!
_______________________________
3. (3) Pitman-Turlock (6-46 
(-4)
)
Two Div. II squads from the same section deadlocked at No. 2 in our rankings will make the step before Masters extremely difficult for the remaining teams in that division. Pitman has two returning section champions in Izzy Tubera (120) and Sammy Silveira (138), the latter poised for greatness after he drops weight from 145. He cruised to two CIF wins last year while wrestling at his "walking around" weight. Pitman won the Bay Area 57 last weekend.
4. (4) Del Oro-Loomis (7-45 
(+1)

)

Maybe the team with the most potential for elevation, Del Oro has three ranked freshman on the squad and returns two-time CIF medalist Eli Blake (No. 2 at 145). The Golden Eagles wrestle a tough schedule and could gain ground in these rankings if young wrestlers start to put together wins. Del Oro handily won the prestigious La Costa Canyon Invitational, edging Selma after five top-three finishes and nine place-winners.
5. (5) Oakdale (7-41 
(+2)

)

Like the four that came before them, Oakdale has at last three wrestlers in the top three of their weight classes. Returning fourth place CIF medalist Brayden Abell (No. 1 at 113) leads the way. Expect a monster season from Ceasar Garza (No. 2 at 152), who beat Del Oro's two-time medalist in a preseason scrimmage. Oakdale handily won it's host James Riddle Classic despite tough outings from Lincoln-Stockton, Turlock, De La Salle and Calaveras.
THE NEXT 6
6. (6) Evergreen Valley-San Jose (5-27)
7. (7) De La Salle-Concord (5-23)
8. (NR) Turlock (3-21)
9. (8) Sutter (3-17)
T10. (T9) Elk Grove (4-16)
T10. (T9) St. Francis-Mountain View (2-16)
DROPPED OUT
None.