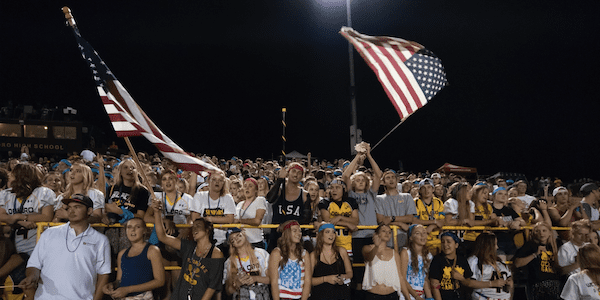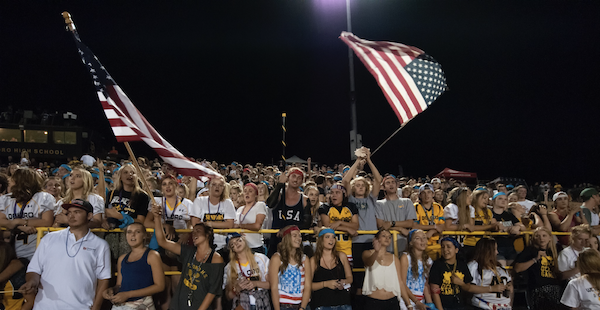 Fall High School Football Is Back, But "Normal" Is Defined Differently Campus To Campus. Coaches Weigh In On What Is Normal As The Lights...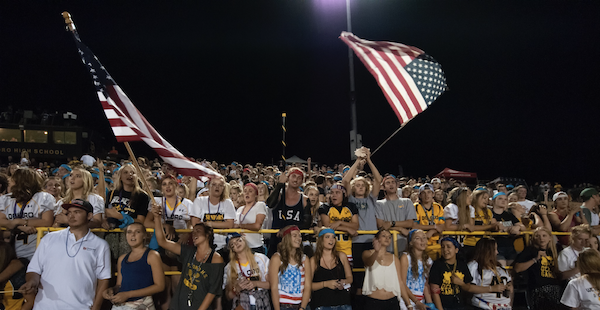 Fall High School Football Is Back, But "Normal" Is Defined Differently Campus To Campus. Coaches Weigh In On What Is Normal As The Lights Prepare To Come Back On •
On a typically hot mid-August afternoon, everything felt normal at College Park High School.
About an hour after the first day of school concluded on the Pleasant Hill campus, new coach Travis Raciti led his Falcons out for practice. And nothing seemed out of the ordinary.
The junior varsity team was already hard at work on drills, student athletic trainers stood at attention with water bottles ready, and cross country runners lined the track that encircled the field as they started preparations for their own season. By the end of practice, youth football teams occupied each end of the stadium complex and waited their turn to take the field for their own workout.
Fall high school football season was officially back to normal.
Or was it?
The truth is, that fundamental premise: the idea that everything could go right back to normal, is inherently flawed. Sure, the scene looked familiar, but what about the masks that coaches and staff all wore throughout the day? What about the six feet of distance that all onlookers made a conscious effort to keep? And how about the fact that just a few hours earlier, those same players had the chance to sit in a classroom with other students for the very first time in over 15 months.
_______________________________
CONNECT WITH US:
Follow SportStars on Twitter & Instagram | Like us on Facebook | Subscribe!
_______________________________
Another high school football season has arrived. And while the procedures and protocols to play are most definitely different, that typically hot afternoon in Pleasant Hill with a field filled by athletes of all ages is representative of a society many would very much like to return to.
The last time Northern California high school football programs took the field came in a truncated spring season. Tha season offered most schools a chance at a five or six-game campaign that looked, felt and sounded different. There were very few fans in the stands, and the pomp and circumstance of Friday Night Lights was kept under wraps in an attempt to keep everyone safe from the dangers of COVID-19.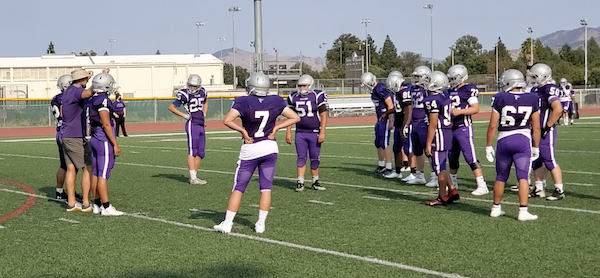 As one of the loudest voices behind the return to play effort, Serra-San Mateo head coach Patrick Walsh played a major role in getting kids back on the sidelines in the spring.
With that now in the rearview mirror, the Padres' longtime coach knows the uncertainty hasn't magically disappeared because of one successful half-season.
"In some ways it was easier to build a game plan to open it up for everyone (in California), but now it is on the micro-level," Walsh said. "How is San Mateo County doing? How is Contra Costa County doing? What is going on in the San Ramon Valley Unified School District, or at Las Lomas High School? There are so many variables."
For Sacramento-area powerhouse Folsom, the pandemic impacted the program's trajectory in a different way. Because of the uncertainty felt throughout the fall of 2020, the Bulldogs lost several upperclassmen to opt-outs by the time the spring season became reality.
Although that meant lots of new faces in new places, it didn't mean a dropoff in production. A younger than usual squad turned in a 6-0 season. In doing so, it laid the groundwork for a veteran 2021 team with high expectations.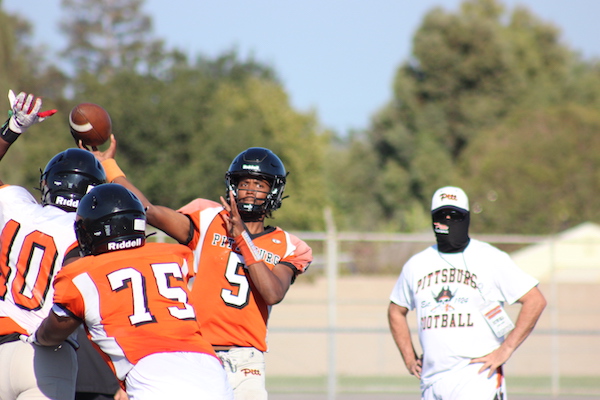 So everything is back to normal for one of the state's premier programs, right? Not quite. The Bulldogs will continue district-mandated COVID-19 testing once a week. They'll wear masks when inside lifting weights until told otherwise. They'll leave it to the players and their families to decide on vaccinations, but the coaches have all had their shots in an effort to create as safe an environment as possible.
"If unfortunately someone does have a positive test, I'm cautiously optimistic it won't shut down the whole group," Folsom head coach Paul Doherty said. "We'll see how that plays out, but I think it's all trending in the right direction. All the coaches are vaccinated, a bunch of the kids are, I think our parents are on board. The kids that are here playing football, I think the parents want to see them playing football."
With uncertainty often comes trepidation to even show up. An unofficial survey of local coaches shows a mixed bag when it comes to turnout. While some schools had less players this fall, that could be due to a combination of factors. COVID-related hesitancy is only one of them.
At San Ramon Valley-Danville, turnout was robust for fall camp. Coach Aaron Becker sees a return to normalcy as something to strive for. However, as a teacher also working to reincorporate kids into the classroom, he admits the need to roll with the punches remains ever present.
"I think kids are excited to get families back and students back to cheer them on," Becker said. "But as far as being back in the classroom, you just don't know what's around the corner. I'm just very one day at a time, if you will. It's very cliché, but the other shoe could always drop."
In Raciti's case, the reintroduction of families and fans on Friday nights will be a welcome aid in an attempt to reignite his alma mater's program. While Falcons players all point to Raciti's high energy level as a catalyst for change, one of Northern California's newest coaches knows well what can happen if the entire community gets a chance to come together in support of his young team.
"It'll be a breath of fresh air," Raciti said. "After a year of lockdown, it's going to be revitalizing. It all helps us get back to where we want to be."
Universally, coaches are leaning on their administrations and health officers to provide the road map for what's to come. COVID-19 remains a moving target, so extracurricular activities will remain contingent on what local health officials deem necessary to keep the community safe.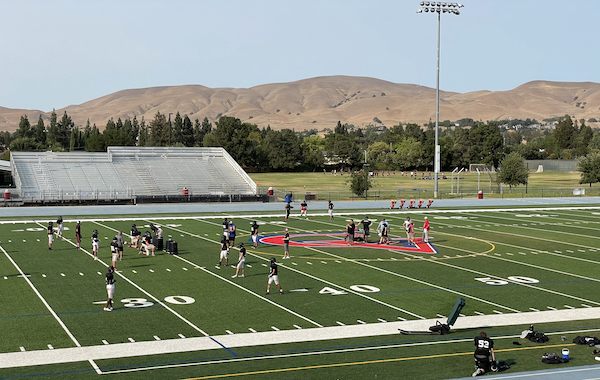 In the meantime, coaches like El Cerrito's Jacob Rincon aren't thinking about getting back to what once was. They're doing what educators do best — trying to figure out the best path forward for their students.
"I think times have changed, so it's going to be a different type of normal than what we all grew up with and what we experienced in high school," the Gauchos coach said. "At the end of the day, we have to make sure we make this situation we're in best for the kids.
"We want to make sure we make this as special as we can, but also accommodate whatever society's needs are as far as the CDC and all these things. We can't get flustered. Because we want to show the kids when things change, you have to keep your composure, adapt to it and it's just part of life."