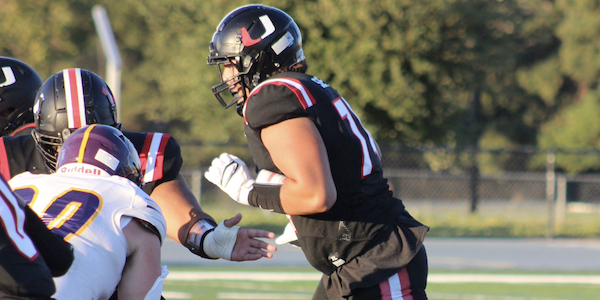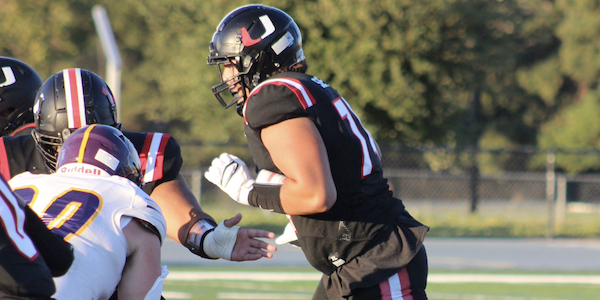 As The 2023 Season Nears Kick-Off In The Sac-Joaquin Section, We Continue Our Preseason All-NorCal List With The Region's Top Linemen • PRESEASON ALL-NORCAL...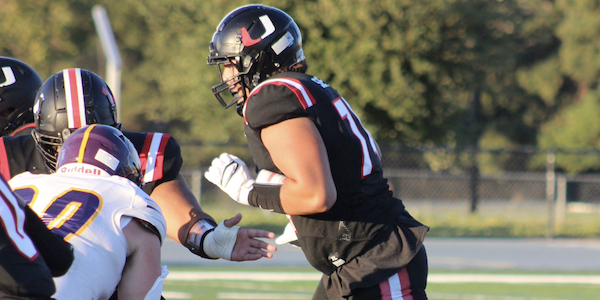 As The 2023 Season Nears Kick-Off In The Sac-Joaquin Section, We Continue Our Preseason All-NorCal List With The Region's Top Linemen •
Our 2023 Preseason All-NorCal Football roster welcomes in the big boys from the trenches.
Our list of offensive linemen boasts a strong West Catholic Athletic League contingent as well as a Florida State-bound product from Central Catholic-Modesto. The defensive line features several returning 2022 All-NorCal honorees, including Auckland Asiata of Sutter and Juju Walls of Pittsburg.
OFFENSIVE LINEMEN
BENNETT ANDERSON (Bellarmine Prep-San Jose) | Sr.
Yale commit helped the Bells reach a CIF state bowl in 2022 and now welcomes former NFL offensive lineman David Diaz-Infante as Bellarmine's new head coach.
GARRISON BLANK (Rocklin) | Jr.
6-foot-7, 305-pounder enters his junior season with multiple West Coast scholarship offers in hand.
ETHAN DASMANN (Oak Ridge-El Dorado Hills) | Sr.
First team All-Sierra Foothill League selection in 2022 returns to lead the line for the Trojans.
AJ HASSON (Davis) | Sr.
Delta League All-Purpose Player of the Year does a bit of everything for the Blue Devils, including playing tight end and defensive line.
_______________________________

CONNECT WITH US:
Follow SportStars on Twitter & Instagram | Like us on Facebook | Subscribe!
_______________________________
JOHN HOLTHAUS (Serra-San Mateo) | Sr.
Colorado State-bound big man will play a key role for a Padres offense loaded with playmakers.
JUSTIN HYLKEMA (Wilcox-Santa Clara) | Sr.
Standing 6-foot-8, 315 pounds, there will be no missing the Arizona-bound lineman when he lines up for the Chargers this fall.
MANASSE ITETE (Central Catholic-Modesto) | Sr.
6-foot-5, 290-pound Florida State commit will play the role of both pocket protector and road grader for a dynamic Raiders offense.
KALOLO KAIHEA (Riordan-San Francisco) | Sr.
Before he heads to San Jose State in 2024, Kaihea will help lead a Riordan offense that carries big aspirations.
PETER LANGI (Riordan-San Francisco) | Jr.
Another reason for optimism by the Bay—the 6-foot-5, 330-pounder holds 27 scholarship offers according to 247sports.com.
BERLIN LILLARD (Bishop O'Dowd-Oakland) | Sr.
6-foot-5, 325-pounder will anchor the Dragons' line before heading to Colorado State in the fall.
RAYNE MAYO (Valley Christian-San Jose) | Sr.
First team All-WCAL selection in 2022 will be a veteran voice on a talented Warriors line in 2023.
AHMAD ROBINSON (McClymonds-Oakland) | Sr.
The latest in a long line of standout linemen, Robinson will look to pave the way for the Warriors' always-formidable offense.
MANUEL SERNA (Clayton Valley-Concord) | Sr.
San Jose State commit played a major role in the Ugly Eagles' successful conversion to the spread offense in 2022.
CHAMP TAULEALEA (Valley Christian-San Jose) | Jr.
Earned Sophomore Player of the Year honors in the West Catholic Athletic League in 2022.
XAVIER THORPE (Livermore) | Sr.
All-EBAL Valley second team choice in 2022 returns for his senior season with multiple scholarship offers in tow.
TOMMY TOFI (Riordan-San Francisco) | So.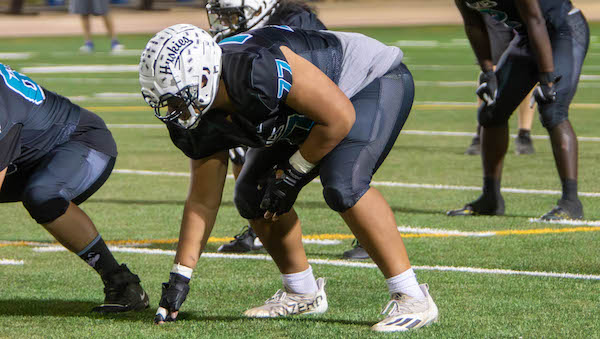 First team All-Delta League selection as a freshman at Sheldon-Sacramento now moves south to join a host of standout newcomers with the Crusaders.
IKINASIO TUPOU (Palo Alto) | Sr.
Vikings' standout tackle has several West Coast schools, including Utah and Washington, chasing his services.
SIOSIUA VETE (Tennyson-Hayward) | Jr.
Hot summer recruiting trail for the Lancers' junior lineman resulted in a recent Stanford commitment.
DEFENSIVE LINEMEN
AUCKLAND ASIATA (Sutter) | Sr.
2022 All-NorCal selection recorded 9.5 sacks, 34 QB hurries and 84 tackles for the Huskies as a junior.
CHRIS BILLER (De La Salle-Concord) | Sr.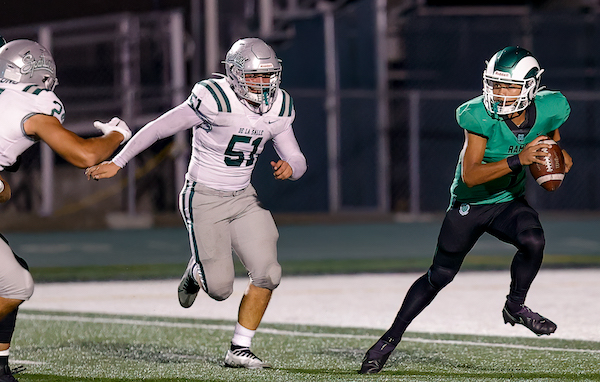 A familiar name to longtime Spartans followers, son of the former DLS standout is also a rugby star just like his dad.
KODI CORNELIUS (Casa Grande-Petaluma) | Sr.
Two-way standout is a highly sought after defensive lineman with 15 scholarship offers listed entering his senior season.
MARKUS HOFFMANN (Oak Ridge-El Dorado Hills) | Sr.
First team All-Metro selection by the Sacramento Bee in 2022 recorded 10 sacks in a standout junior campaign.
JERICHO JOHNSON (Armijo-Fairfield) | Sr.
Name a school and they're probably pursuing the Royals' 6-foot-5, 320-pound star; counts Alabama and Georgia among his suitors.
MATTHEW JOHNSON (De La Salle-Concord) | Jr.
6-foot-5, 240-pound edge rusher looks like the latest heralded defensive recruit to showcase his talents at Owen Owens Field.
BENJAMIN THURMAN (Berkeley) | Jr.
Versatility and athleticism stands out for the Yellowjackets' 6-foot-4, 210-pound junior edge rusher.
NAKI TUAKOI (Fremont-Oakland) | Sr.
Talented defender will be a force off the edge for Fremont before heading to Stanford next fall.
NELA TUPOU (Folsom) | Jr.
Another budding talent to join the Bulldogs' stable; owns multiple scholarship offers, including Utah, according to 247sports.com.
TOME VEUKISO (El Cerrito) | Sr.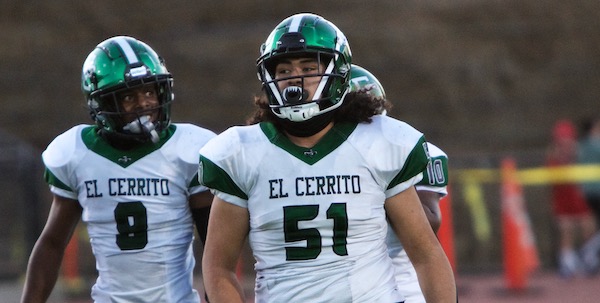 For all the skill position talent that EC boasts, Veukiso stars on both lines and represents the backbone of a team with big goals.
JEWELOUS WALLS (Pittsburg) | Jr.
Want to find the Pirates' star lineman? Try the backfield. Contributed 25 tackles for loss, eight sacks, four forced fumbles and 99 tackles as only a sophomore.