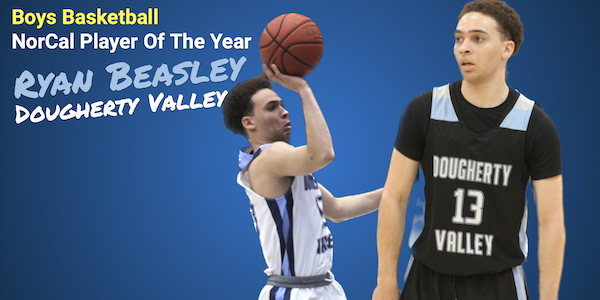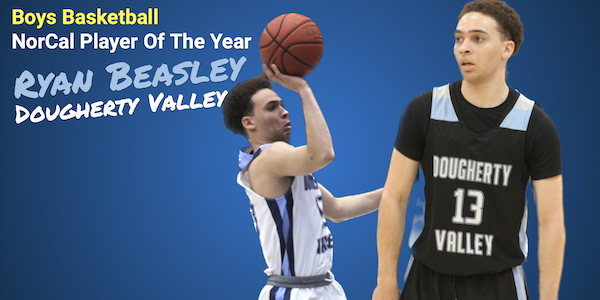 Dougherty Valley Do-Everything Guard, Ryan Beasley, Was The Ultimate Catalyst For The Bay Area's Best Team • MORE POSTSEASON HOOPS HONORS: All-NorCal Girls Basketball...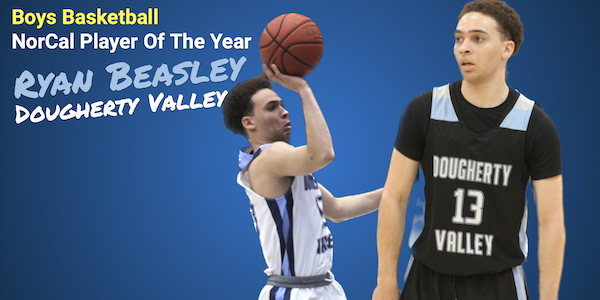 Dougherty Valley Do-Everything Guard, Ryan Beasley, Was The Ultimate Catalyst For The Bay Area's Best Team •
They came from all corners of Southern California to watch senior Mikey Williams star that Tuesday night in December at the Torrey Pines Holiday Classic.
The Memphis-bound whirlwind of a point guard and YouTube sensation for San Ysidro near San Diego had packed gyms since bursting onto the scene as a freshman, scoring 41 and 50 points his first two prep performances.
Instead of the splish and splash of Williams that night, they got the razz and ma-taz of another senior guard, Dougherty Valley's relentless Ryan Beasley, who poured in 30 points in a 94-73 runaway win for the visitors from San Ramon.
The 'oohs' and 'ahhs' normally directed at Williams were instead reserved for Beasley, who converted a series of acrobatic drives, midrange jumpers and 12 of 15 from the foul line. At barely 5-foot-11, Beasley's nifty moves and relentless attacks made him an immediate fan favorite at the packed gym — giving San Diego fans a glimpse of what eventually led to Beasley being SportStars' NorCal Player of the Year.
Though many of those fans knew little about the USF-bound guard, who averaged 30.6 points as a junior and pumped in 37 the day before against Washington state power O'Dea-Seattle, Beasley was well aware of Williams and fellow Memphis-bound top recruit JJ Taylor.
Williams had 25, many long after the game had been decided, and Taylor 15 to equal 40 between them. Beasley and longtime teammate Connor Seville combined for 58.
_______________________________
CONNECT WITH US:
Follow SportStars on Twitter & Instagram | Like us on Facebook | Subscribe!
_______________________________
"They had two great players coming in with Mikey and JJ," Beasley said after the game. "We knew we could get 'em. We just came in here and worked. That's all we did and always do."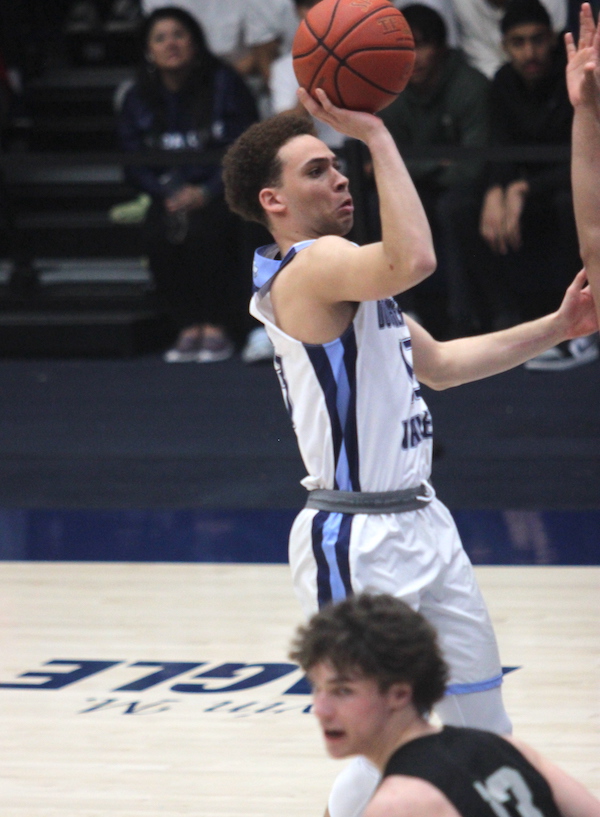 Beasley didn't boast that night. He never pointed at himself or raised his arms. He just focused. Attacked. And scored or dished.
"I've been playing in big games since I was a little kid," Beasley said. "The energy of the big crowd definitely got me going. But I'm always going."
All who watched him during a brilliant, relentless four-year career in the Bay Area can attest to that. Especially his high school coach Mike Hansen, who flat out called Beasley "the best guard in the country. He's definitely the best guard in California; I know that."
He prefaced the remarks noting that "I'm biased,' and it came after Beasley scored 13 straight points to start the fourth quarter to finish with 24 in the Wildcats' 77-70 East Bay Athletic League tournament title home win over Granada-Livermore, the eventual Northern California Division I champion.
But whether he's in the national or state conversation, he was undoubtedly the top player in Northern California for 2022-23.
After outplaying Williams and earning All-Tourney honors at Torrey Pines, Beasley led the Wildcats on a historic season, going 27-4 and winning their first East Bay Athletic League outright and North Coast Section Open Division title.
He averaged 24.8 points, 6.8 rebounds, 2.1 assists and 1.8 steals per game, shot 51 percent from the field (112 of 219) and 85 percent on free throws (107 of 126).
Even though he scored less than the previous season, he was far more effective because Sevilla (21.9 points per game) was so much better. The two have played together since CYO days when they were 7-years-old.
They helped pack gyms throughout the EBAL, which emerged as Northern California's best league.
"Ryan is like a brother to me," Sevilla said. "We've shared the court since back in elementary school days. It's always been really fun to play with him. He's a real humble guy even though he gets all that attention. He gives me my credit. I just appreciate sharing the court with him."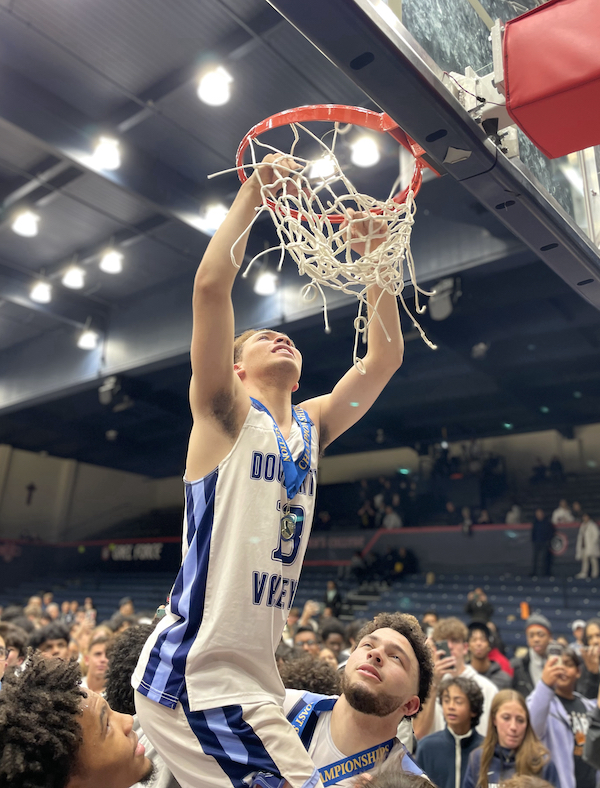 Combined with the transfer addition of Blake Hudson — another CYO teammate — who averaged 11.8 points and team-best 8.0 rebounds per game, the Wildcats were the top ranked team in the Bay Area and finished No. 11 in the state by SBLive Sports.
As well as Sevilla and Hudson played all season, during crunch time, Beasley was always the man. Makes sense. He's patterned his game and demeanor after his idol, Damian Lillard. It's also why Hansen tagged him "Ryan the Lion."
"There's so many times, he just wouldn't let us lose," Hansen said.
That was never better demonstrated than in the first round of the EBAL playoffs when he scored 42 — 24 in the fourth quarter — of an 86-83 win over San Ramon Valley. He made 14 straight free throws over the final eight minutes, bringing the Wolves back from a 27-point third-quarter deficit.
In his final game, the Wildcats faced a 21-point second-quarter deficit to eventual NorCal Open champion St. Joseph-Santa Maria. Beasley scored 36 points in an 87-76 semifinal loss but willed the team back, getting within three in the final moments before running out of gas.
But make no mistake: That tank will be back on F when he arrives on The Hilltop this fall.