NorCal Sports Highlights 2018-19: Media Members Look Back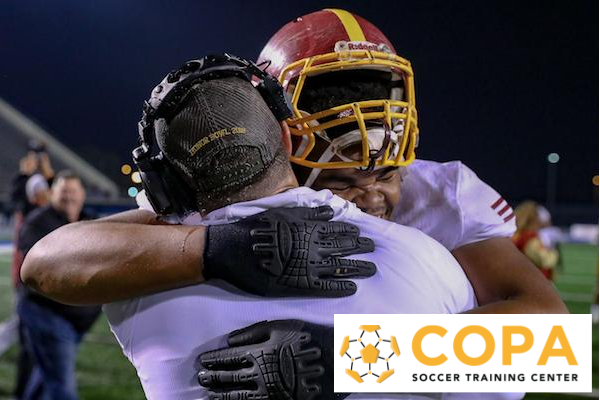 Northern California Media Members Weigh In On Their Favorite NorCal Sports Highlights Of 2018-19 •
As part of our annual Yearbook Special Edition, SportStars likes to survey a handful of high school sports writers for their NorCal sports highlights of the past year. Some of the writers are regular SportStars contributors. Some write for other outlets. The variety brings answers that spans throughout NorCal.
This is what we call, As We Saw It. Enjoy!
NORCAL SPORTS HIGHLIGHTS 2018-19: What was the most memorable game you attended?
JIM MCCUE (SportStars): The Sac-Joaquin Section Div. I Boys Basketball Championship. Sheldon-Sacramento finally won a section title after years of heartbreak in the semifinals and finals. The Huskies were without star Marcus Bagley (back injury) and needed a solid team effort led by seniors Kaito Williams and Justin Nguyen to finish the see-saw battle on top. Bench contributions and a full team effort showed why Sheldon was still a top regional power even without its star. 
HAROLD ABEND (Cal-Hi Sports): Actually two games — both at the CIF State Basketball Championships. First, Oakland High ended a 14-year Oakland Section drought by winning the CIF Div. III state title with an impressive 51-35 victory over McFarland. The following morning, the Oakland Tech girls blew out Northview-Covina 55-27 in the Div. V final. Two things make it more memorable than just it being two teams from Oakland. Oakland High coach Orlando Gray is a cancer survivor who refused to stop coaching while undergoing treatment, and both schools' seasons faced premature endings during the Oakland teachers' strike.
MARK TENNIS (Cal-Hi Sports): Liberty-Brentwood coming from behind in the fourth quarter to beat Sierra Canyon-Chatsworth in the CIF Div. 1-A state final was a win for every CIF North Coast Section Div. I runner-up over the past 20-plus years that's never had a chance to win a state title before (because: De La Salle). It was great to see so many longtime Liberty fans and coaches on the field with the players showing so much emotion afterward.
IKE DODSON (SportStars): Del Oro-Loomis vs. St. Francis-Mountain View in the CIF 2-AA NorCal football finals. I thought St. Francis presented one of the best defensive squads I had ever seen. Yet Del Oro was also nails on "D" — and QB Carson Jarratt was the decisive playmaker. The Golden Eagles won, 14-13, and reached the CIF Division 2-AA State Bowl Game. This thriller will always stick with me.
What team or athlete's story was the most fun for you to tell?
STEVEN WILSON (SportStars): I really enjoyed the story of Monterey Trail's Zach Larrier. Although I missed all of his efforts on the gridiron, I had the opportunity to catch up with the senior three-sport athlete during track and field season. I thoroughly enjoyed getting to know him. Not only did he excel at each sport, earning a Division I scholarship to Air Force in football, but everyone I talked to raved about him. Monterey Trail football coach TJ Ewing summed it up best: "He embodies everything you need from all student-athletes." It's people like Zach that really make this job fun. He's going to do great things in the coming years!
MITCH STEPHENS (SF Chronicle/MaxPreps): The Lincoln-San Francisco football team was a kick in the pants. City football is not well attended or very well received. But the Mustangs were definitely worth talking about and watching. They became the first 13-0 squad in SF Section history, outscored opponents 449-128 and dominated teams with a perfect blend of offensive, defense and special teams. Coach Phil Ferrigno said before the season this team was special. He knew it because of their attitudes combined with the talent. The Mustangs reaffirmed his notion over and over and over again.
IKE DODSON (SportStars): Vacaville wrestling. I have always covered teams battling Vacaville for power over the Sac-Joaquin Section, but this year I had the opportunity to cover the eventual section champs and get to know one of the winningest wrestling programs in California. It was exciting to get to know the Bulldogs.
HAROLD ABEND (Cal-Hi Sports): A pretty young Marin Catholic-Kentfield girls softball team that lost in last year's CIF NCS Division III title game and responded by going 25-1 — all while playing every game on the road due to the lack of a facility. The battery mates of sophomore pitcher Annabel Teperson and Utah-bound slugging catcher Julia Scardina came through big-time in the Wildcats 3-1 victory over Sonoma in the NCS Div. III final. 
JIM MCCUE (SportStars): Rio Linda RB Cameron Skattebo was the obvious target for Casa Roble to stop (or even slow down) if it wanted a chance to win the SJS Div. III football final. Skattebo, the latest in the Knights' homegrown football talents, came up huge on the biggest stage. He rushed for more than 300 yards and scored seven total TDs in a rout of the Rams to claim the programs's first section title in years. Skattebo then led the Knights on a run to the CIF State Championship, which included more huge performances.
NORCAL SPORTS HIGHLIGHTS 2018-19: Who is one graduating athlete you'll miss covering?
IKE DODSON (SportStars): Del Oro-Loomis Wrestler, Noah Blake. I've covered Noah every year of his dynamic run to four state wrestling medals, and have seen his growth as a teammate and as a wrestler. I still think he needs to wrestle a little more hungry and a little less brash, but I appreciate the style and the countless interviews.
JIM MCCUE (SportStars): D'Marcus Ross of Capital Christian-Sacramento. I remember first meeting the powerful sophomore RB at a preseason football photo shoot on the CCS campus. He was an imposing presence, but one of the most genuine and inspirational people I have met. Before his senior season, we had another preseason photo shoot on the CCS campus with Ross, Del Oro's Dawson Hurst, Jesuit's Isaiah Rutherford, and Christian Brothers' Tyler Green. Ross and the others were great to work with, and seemed to genuinely enjoy their time talking with one another and sharing stories. His smile was infectious, and some school is going to get a special player and even better person to make their campus, community and team better.
MARK TENNIS (Cal-Hi Sports): I'll say our Ms. Basketball State Player of the Year, Haley Jones of Archbishop Mitty-San Jose. She displayed a lot of grace and class with all of the honors she won, and deflected attention to teammates in a way that many of the great ones we've covered over the years have done. She keeps getting better and better, and we're hoping she can help lead Stanford to an NCAA title. Want to see Coach Tara VanDerveer get one more. It's been awhile (1993).
STEVEN WILSON (SportStars): I am really bummed we won't be able to watch Joseph Ngata terrorize high school secondaries anymore. Even though the Folsom football roster was loaded with Division I talent, the Clemson-bound Ngata put together one of the most impressive careers I've ever witnessed and displayed a rare combination of speed and size. He was simply phenomenal. He could take a reverse on his own 20-yard-line and go the distance, or he could "Randy Moss" someone in the end zone on a jump ball. Ngata was special, and you don't get to watch many like him play.
HAROLD ABEND (Cal-Hi Sports): Haley Jones of Archbishop Mitty could probably go in more than one of these categories. Such as the game we saw her break the Mitty all-time scoring record of Kerry Walsh-Jennings. But we will really miss the infectious smile and smooth style of one of our all-time faves — and possibly one the best ever girls basketball players from Northern California.
NORCAL SPORTS HIGHLIGHTS 2018-19: Who is one athlete you're already excited to cover in 2019-20?
MITCH STEPHENS (SF Chronicle/MaxPreps): When you mention Foothill-Pleasanton pitcher Nicole May don't you have to mention catcher Courtney Beaudin? I mean, how much more dominant can either of them be. May is headed to Oklahoma in 2020. Beaudin appears to be headed to UCLA. The top two college programs in the country. They led the Falcons to the first 28-0 season in NCS history and a No. 2 national rankings by MaxPreps. It's hard to imagine them getting any better, but I'm sure they will. 
MARK TENNIS (Cal-Hi Sports): Jamar Marshall from St. Mary's-Stockton was an athlete I first saw catching bombs and returning kicks for the Rams in a football game as a sophomore vs. Serra-San Mateo. He didn't play football in 2018, but was exceptional as a point guard in basketball (I saw him shine in win over Modesto Christian that broke that program's state-record 194-game league win streak) and then in track he won the 110 high hurdles state title in a time that would have been a state record if not wind-aided. They say his freshman brother will be just as remarkable or better.
IKE DODSON (SportStars): College Park-Pleasant Hill girls wrestler, Amit Elor. The freshman was our NorCal Girls Most Valuable Wrestler as a freshman after pinning five girls in under a minute at state. I never had a chance to speak to her, but as women's wrestling appears headed toward an NCAA championship event, Elor seems destined for its top podium spot.
STEVEN WILSON (SportStars): This one's easy: Marcus Bagley of Sheldon-Sacramento basketball. An impressive junior campaign leading to a NorCal championship and  trip to the CIF State title game was just the beginning. I think Marcus will expand on his potential next season and come back stronger as a senior. I also believe he finished out the 2018-19 year a little banged up. He missed some time in the playoffs which may have hurt his rhythm heading into the last game of the season. Regardless, he has the chance to showcase what he can do in Sacramento one more time. I can't wait to see him light it up next year.
HAROLD ABEND (Cal-Hi Sports): Without a question its Oklahoma-committed Foothill-Pleasanton junior pitcher and slugger Nicole May. It will be hard for her to improve on a perfect 24-0 record (the team went 28-0), an NCS Division championship, a national No. 3 ranking. Not to mention her personal numbers that included a 0.32 ERA, 246 strikeouts and only 13 walks in 151 innings pitched. Then using her bat to hit .463 with five home run, and 27 RBI. But it will be fun to watch her try. 
NORCAL SPORTS HIGHLIGHTS 2018-19: What was one coaching effort that stood out to you this year?
MARK TENNIS (Cal-Hi Sports): David Jeans of De La Salle baseball guided the Spartans to a fourth straight NCS Div. I title and a 29-1 record (including 28 straight wins to end the season). With a nice mix of seniors and younger players seemingly every year, DLS baseball is exhibiting some of the traits you see every season with DLS football. It's funny that he doesn't get into any of the team photos after these championships ("it's all about the kids"). He deserves some attention among other coaches for the program he's building.
IKE DODSON (SportStars): Oakdale softball coach Larry Loger and the Mustangs enjoyed one of the most prolific seasons of any program this school year. Considering their schedule, capping a 29-1-1 campaign with a section title was a remarkable punctuation on an already stellar season. It doesn't get much better.
HAROLD ABEND (Cal-Hi Sports): Ryan Partridge of Liberty-Brentwood football. Yes, he had the top quarterback in Northern California. However, his team lost its top tackler, Nick Einess, in the third quarter of the regional championship. He also faced problems created by NorCal's wildfires. He navigated the Lions through the playoffs that included three straight weeks without a game. After a regional win on the road over Valley Christian-San Jose, he led the team to Southern California where his coaching had a lot to do with Liberty's exciting 19-17 come-from-behind victory at Cerritos College over Sierra Canyon.
MITCH STEPHENS (SF Chronicle/MaxPreps): Phil Ferrigno of Lincoln-SF football hits all the right buttons. He's built a superior program from the ground up, having just won Lincoln's seventh SFS title in his 17th year. He preaches old-school values: Loyalty, hard work, weight lifting and track and field to get faster. Like many of the prep coaches we cover, he wears many hats and act as second parents. He does it all wearing his heart out on his sleeve. He's totally transparent. Refreshingly so.  
JIM MCCUE (SportStars): TJ Ewing, Monterey Trail-Elk Grove football. The school's only football coach has always been an enthusiastic leader of young men. He demands plenty from his players, but has always seemed to welcome fun to inspire success. After his Mustangs beat Sheldon-Sacramento in an unexpected season-opening blowout, it was apparent to him that he had something special with his group of seniors. The Mustangs would go undefeated until facing the Folsom juggernaut in the SJS Div. I championship. An energetic leader and outstanding coach, Ewing has built a great program.